Would therapy be helpful for my child and family?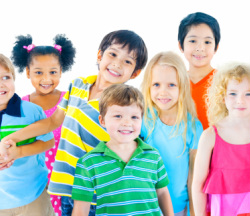 ·Are you worried about your child?
·Are you noticing concerning changes in your child's mood, behaviors, or school performance?
·Is your child showing signs of depression or anxiety?
·Are you unsure how to respond to your child's behaviors?
·Have you felt like you've tried everything and are out of ideas?
·Do you want support in dealing with a transition and parenting your child through this change?

If you answered yes to any of the above questions, therapy may be a helpful option for your child and family. I'm here to help.

I have worked with children and teens of all ages for over 8 years in a variety of community settings, such as schools, camps, agencies, hospitals, and foster homes. As children develop and go through different life stages, they are biologically, psychologically, and cognitively changing. Embracing these stages, understanding these stages, and adjusting as a family unit is a challenging process that I can help you with. Predictable and unpredictable life changes happen, and together, we can work through these so your family transitions smoothly to the next stage of your life, with tools that you can use moving forward.

I specialize in working with youth battling depression, anxiety, OCD, ADD, behavior problems, social obstacles, and school achievement concerns. I also frequently work with children whose families are going through a divorce or have gone through a divorce. Adjusting to this new lifestyle for the parents and children is incredibly challenging and having a safe place to process this and create a new normal is important.

Click here for a brochure on play therapy
---
Collaboration is key!

I am passionate about working with youth AND parents. As a therapist, I enjoy working with youth because they have so many unique gifts and insights. As a child in this world, it is often challenging to truly be heard, listened to, and accepted. My office provides a space for this to happen, while processing difficult emotions and obstacles with a therapist, a neutral, nonjudgmental party. Oftentimes this is done through a variety of modalities of therapy, such as talk, play, art, and drama.

Another component to working with youth that is incredibly important is working with the school and family system. As parents, you have such a dramatic impact on your child's development. I want to support you as you support your child. In cases of divorce or multigenerational families sharing primary childcare duties, this may involve multiple parental figures participating in the therapeutic process. Having sessions with multiple family members and individuals is often an important component to therapeutic work and positive change. Working with schools and ensuring that a child's unique needs are met can be daunting but is also important and I can assist in this process.