***PLEASE NOTE I AM NOT ACCEPTING NEW CLIENTS UNTIL JANUARY 2019. If interested, please contact me in late December or in early January 2019.***

Who do I work with?

I often work with individuals, youth, couples, and families who may be dealing with concerns such as: Grief and Loss, Divorce, Life transitions (Planned and unplanned), Pre marital relationships, Mental Health Concerns (Anxiety, Depression, ADD), Behavior Problems/poor school achievement, Parent/Child Relationships, Family dynamics, Parenting, and Obsessive Compulsive Disorder.

Scroll down to find out:


What is therapy like?

What type of therapy will be used?

---
What is Therapy Like?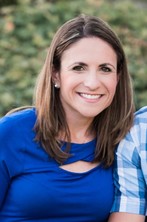 I will provide you with a safe, compassionate, confidential space to process obstacles in your life. There are many benefits to engaging in therapy, such as experiencing improvement in relationship quality, decreases in depression and anxiety, and increases in overall life satisfaction.

As a marriage and family therapist, I approach therapy from a systemic perspective (considering the broader context that a person is living in, taking into account a variety of cultural, social, familial, biological, and spiritual factors). After all, being a person is existing in a context of multiple relationships and dynamic systems. I believe people know their own lives best and everyone has unique strengths. Let's build on these to improve your quality of life. You have the right to make your own decisions. I will provide a safe space for you to attain new skills, process, share, and hopefully overcome obstacles, but you ultimately are in control of the therapeutic experience. I will regularly check in with you and we will work together to create goals and ensure your goals and expectations are being met.
---
---
What type of therapy will be used?

Psychotherapy varies greatly depending on the client(s) and the presenting problems. Thus, I use different approaches to address the unique obstacles families may be facing. Some common approaches that I may use in therapy include: Bowen Family Systems Theory, Cognitive Behavioral Therapy, Mindfulness, Brief Solution Focused Therapy, Psychoeducation, Prepare Enrich Pre Marital Therapy Curriculum, Gottman Couples Therapy Curriculum, Play therapy, and Exposure Response Prevention. I strive to use evidence based practices in my work with couples and families, and tailor them to your unique needs.
For more information specifically on my work with youth and families, click here.